By Brian Cho
Fantasy Basketball Staff Writer
Here are your hot pickups of the week for Week 6 of the fantasy basketball season.
Antawn Jamison:
The former all-star has had tremendous success since Mike D'Antoni's arrival in Los Angeles, even posting a 33 point, 12 rebound masterpiece in 33 minutes on Friday night. While he likely won't be starting over Pau Gasol anytime soon, he's averaged almost 30 minutes a game in his last 5 games and will continue to be relevant as a stretch Power Forward in D'Antoni's offense. Pick him up if he's still available.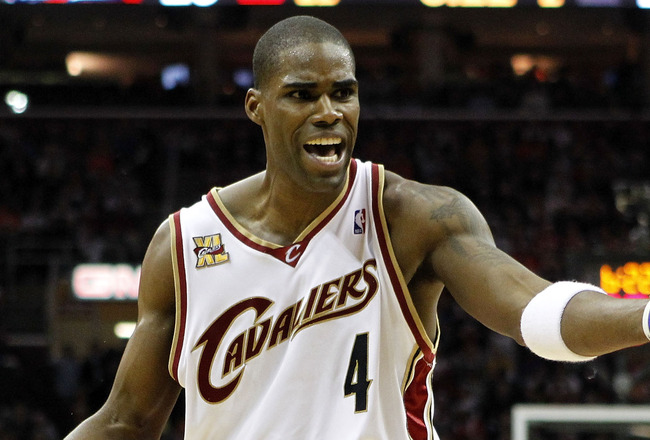 Antawn Jamison (formerly with the Cavs) has been able to fill the role in the D'Antoni offense that Gasol can't
Jarret Jack
: Jack put up 18-5-5 along with 2 treys on Saturday night and continued to play well Tuesday against Orlando posting up 17 points, 4 rebounds, 4 assists, 1 three pointer shooting 60% from the field. He's almost averaging one steal in 25 minutes a game and although he's coming off the bench, Jack is playing well enough to be owned in deeper leagues and even in some standard leagues.
Randy Foye
: Foye replaced Gordon Hayward as the starting shooting guard over two weeks ago and has been averaging around 26 minutes per game. On December 1st, Foye caught on fire putting up 20 points, 2 rebounds, 6 assists and 4 three pointers while going 8-11 from the field. He continued his strong play shooting 63.6% from the field and scoring 19 points to go along with 3 more treys. He played a season high 36 minutes and should be picked up while he's shooting lights out from downtown.
Alexey Shved (MIN)
: Shved's been a headache to own for most fantasy owners due to his inconsistent playing time, but that all changed when AK's back started acting up again. The Minnesota Timberwolves needs more production out of Shved and he's managed to take advantage of the situation. Just beware of his high turnover ratio and poor field goal percentage as he's shooting just below 39%. Shved is coming off a good game and is worth a pick up as long as AK is out. His value will take a hit once AK returns unless he convinces the staff otherwise with his stupendous playmaking abilities.
Andray Blatche (BKN):
Brook Lopez went out with a foot injury making Andray Blatche a must own in fantasy world. Over the last seven days, he is averaging 17 points, 10 rebounds, 1.3 assists and 1 steal while shooting 52.5% from the field. He's playing with confidence and looks like a great short term pick up with Brook Lopez injured.
Andray Blatche remains a must own player as long as Brook Lopez is out
Bismack Biyombo (CHA)
: Biyombo recently returned from a leg contusion. Since then, he's been averaging around 25 minutes per game. Biyombo played well coming off his injury, racking in 15 rebounds and 7 blocks in just two games. He struggled on Monday night due to foul trouble, ending up with just 6 points and 3 rebounds while failing to record a block. However, he is a good source for blocks and rebounds as long as the minutes are there, just keep in mind that he will hurt your FT%.
Others to consider:
AJ Price, Jeremy Pargo, Shannon Brown, Tayshaun Prince, Tony Allen
Deeper Leagues
Jeff Taylor (CHA)
: The 31st pick of the 2012 draft started in place of Gerald Henderson for the last few weeks. He started over more experienced players such as Ramon Sessions and Ben Gordon due to his defensive skills. Although Taylor hasn't shown a ton of jaw dropping plays, the rookie's been quite a surprise for the Bobcats. He's already a talented defender and it looks like his offense is coming along quickly. Taylor's minutes were solid while Hendo sat out with a foot injury which further confirms their commitment to the rookie. Although Taylor started again, his numbers took a hit Monday night when Hendo returned from his injury. He will provide you steals and some points, but expect inconsistency especially now that Hendo is back.
Lavoy Allen (PHI)
: Allen made his way to the top of the depth chart with Hawes injured and Bynum out indefinitely. Kwame Brown is once again irrelevant leaving Lavoy Allen as the last man standing. He had back-to-back 30+ minutes games where he shot 50% from the field to go along with 20 points, 18 rebounds and 2 blocks. He should be owned with the starting center job all to himself. Surprisingly, he's only owned in 5% of Yahoo leagues.
Others to consider:
Gary Neal (questionable), Terrence Ross